We believe that a beautifully designed office space can inspire creativity and promote productivity. That's why we took the comprehensive approach to the office design, guiding our clients through every step of the process – from initial consultation to final implementation. This project is a complete design for an office in a newly built building.

We started by completely changing the original office plan of the architect, ensuring that every aspect of the design made sense in the context of the office's organization and workflow. From there, we moved on to the essential aspects of the office. Including electrical, sanitary, and lighting plans. But that was just the beginning – we then meticulously selected the highest quality materials, textures, and custom-made carpentry with custom fitted leather to create a truly unique and inspiring workspace.

To create a sense of balance and harmony, we added space-dividing curtains and steel doors to the meeting room. But even with these interventions, we were able to maintain the complete line of sight, providing an open feeling that encourages collaboration and productivity.

The result is an office space that combines form and function in perfect harmony. With its custom-designed pieces and meticulous attention to detail, the Malines Group office design is the perfect embodiment of our philosophy – creating beautiful, functional, and inspiring spaces that promote creativity and productivity.

LOCATION: BLAASVELD
REQUEST: NEW OFFICE SPACE
MATERIALS: Dark stained oak veneer, Black leather, PU flooring, Steel door.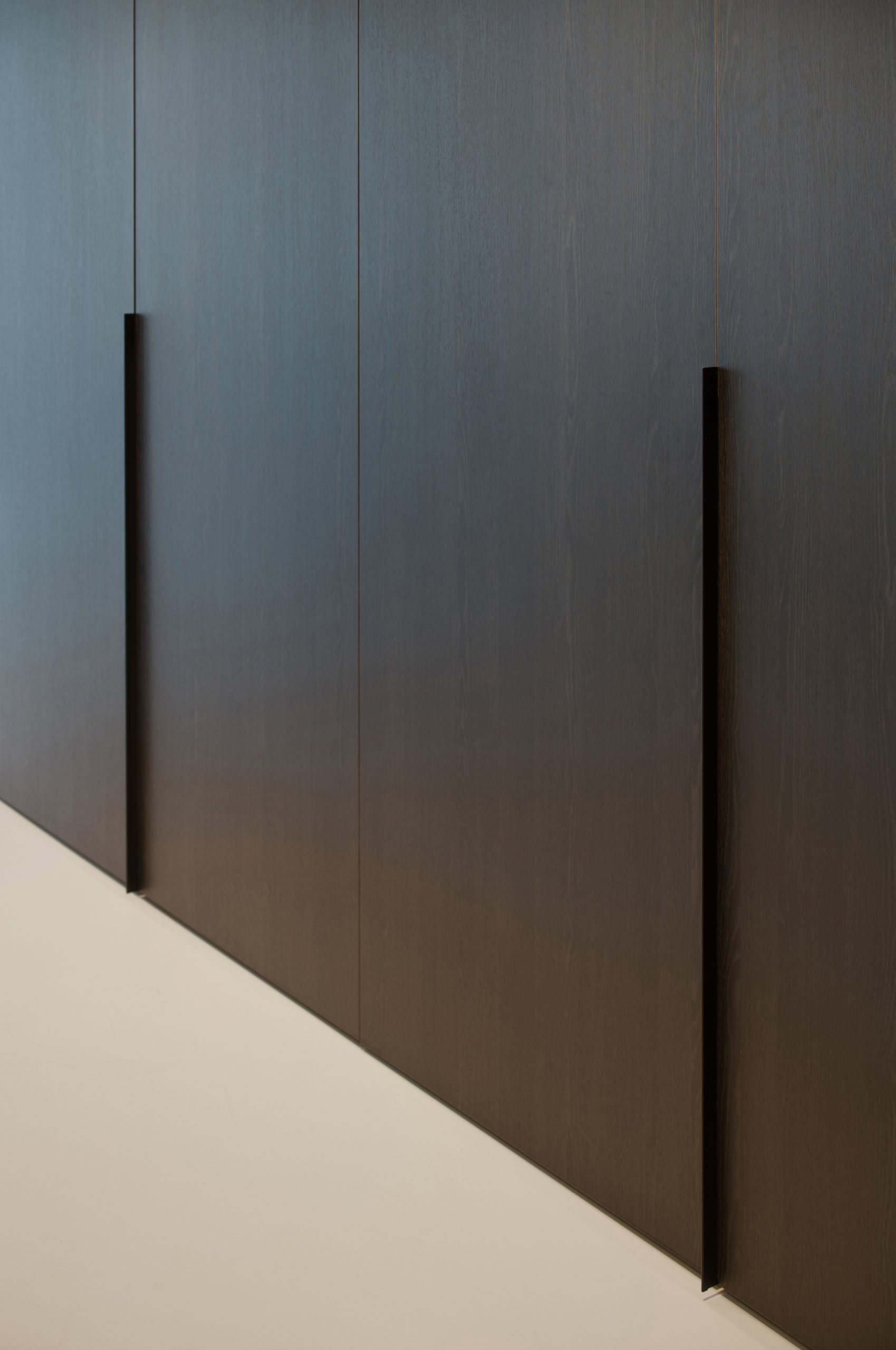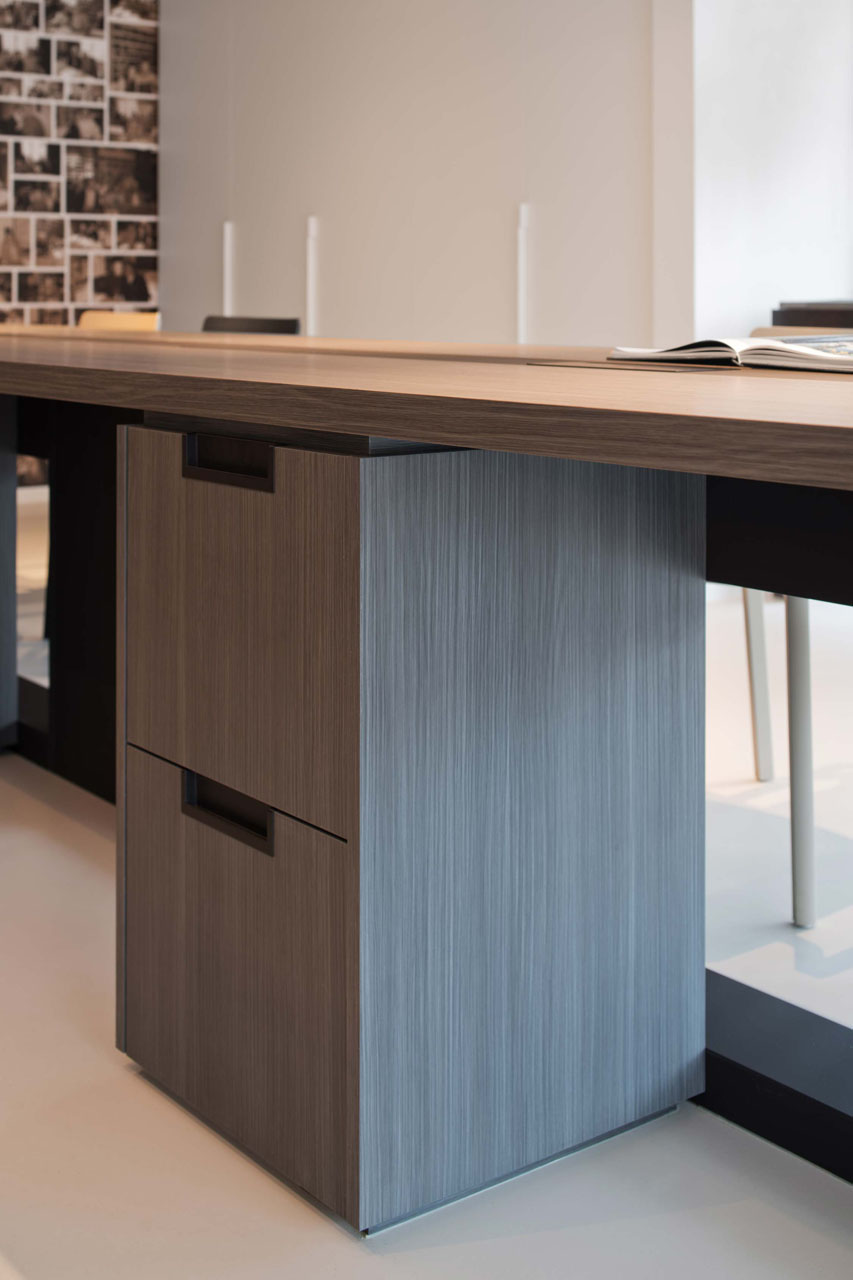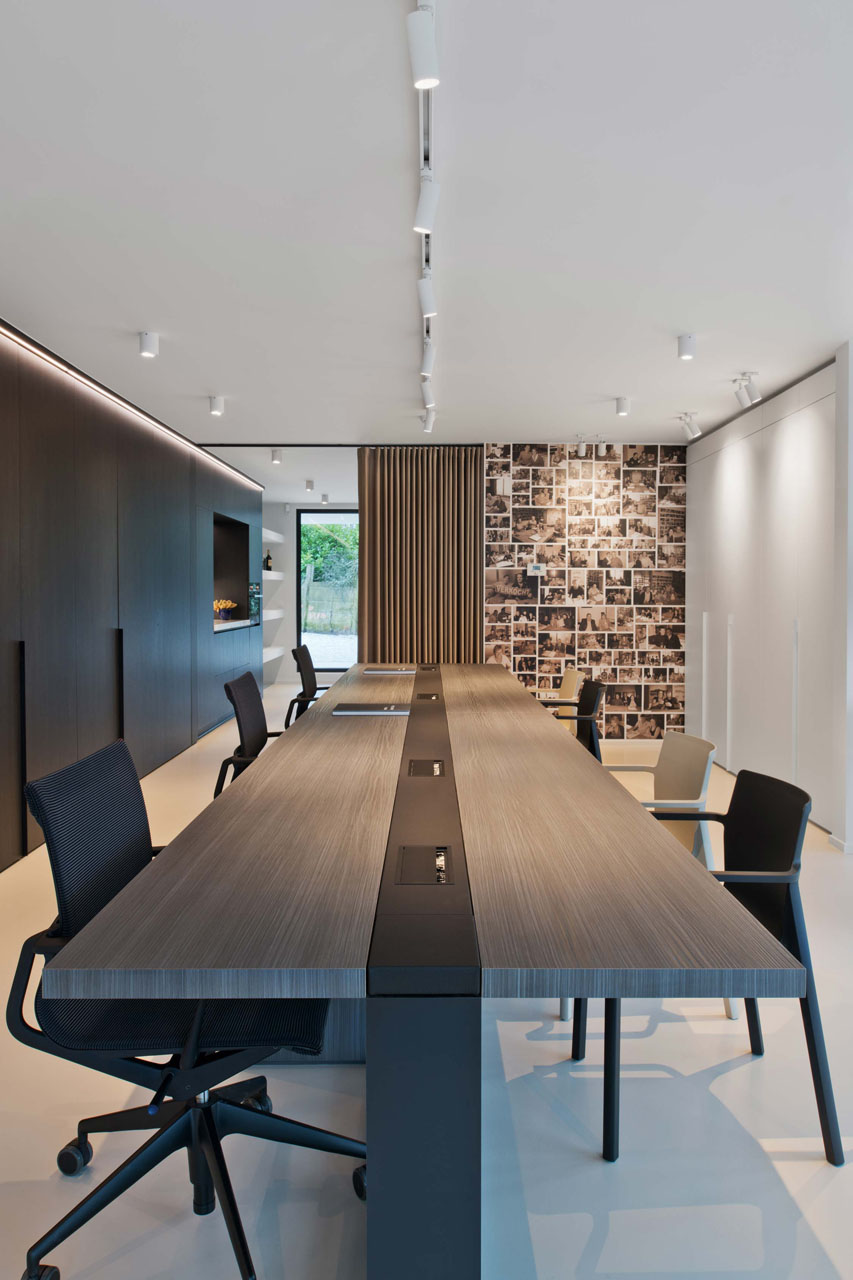 We made this beautiful rounded table for a project where we did the total design.


We like to design all the elements and furniture in our projects to provide a total, unique package that matches the materials and design language. This table features a rounded leg that supports the tabletop. We combined grey oak with leather to create a visual and tactile contrast that adds interest to the piece. The result is a stunning table that is both functional and beautiful.
LOCATION: MECHELEN
REQUEST: TABLE
MATERIALS: GREY OAK, LEATHER