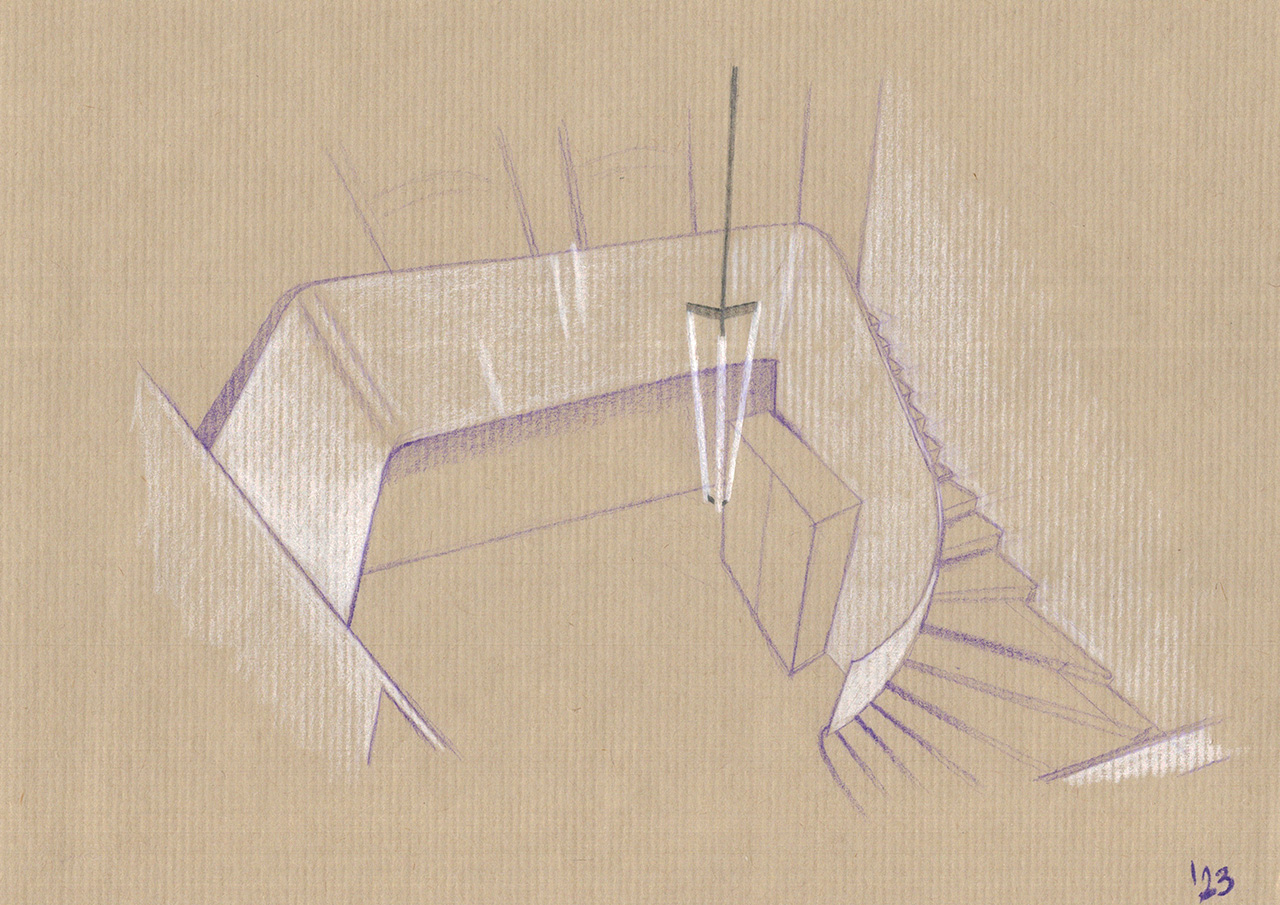 We were commissioned by our clients to re-design their monumental entrance hall. Our clients sought to imbue the space with a sense of grandeur and refinement, while also preserving the heritage of their family's cherished bench piece.

To accomplish this, we added a custom-made floor-to-ceiling wardrobe, crafted from luxurious dark brown oak veneer. The asymmetrical composition of the doors was designed to create a dynamic, visually striking effect, while still paying homage to the bench piece that inspired it. We also altered the direction of the doors to emphasize their unique character and to add a sense of flow to the space.

In addition to the wardrobe, we removed the metal pillars of the banister and replaced them with a full-body banister, which highlighted the grand shape and existing flow of the staircase. This not only created a sense of unity and elegance, but also contributed to a regal, majestic feel throughout the space.

To finish off the design, we installed monumental lighting fixtures that brought a sense of richness and sophistication to the space. These fixtures, with their grand scale and careful attention to detail, further enhanced the grandeur and timeless elegance of the entrance hall.
LOCATION: KEERBERGEN
REQUEST: REDESIGN THE ENTRANCE HALL
MATERIALS: Dark stained oak veneer.